190 East Grove Street (Rt 28)
Middleboro, MA 02346
telephone: 800.649.8010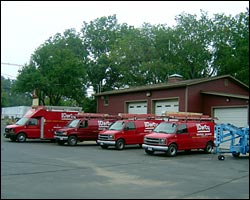 Christopher F. Darcy, owner and president, completed his electrical and technical schooling at Coyne Electrical and Wentworth Institute of Technology in Boston. Chris currently holds a Journeyman Electrician's License #E23522, a Master Electrician's License #A11161, and Security License #000421 along with numerous product certifications related to the electrical and security industry.
A 2004 graduate of Mount Ida College, with his BA in Business Administration, holder of a Journeyman Electrician's License and Security License, oldest son, Christopher R. Darcy returned to the team in 2006 to show the old man how to do it.
Chris,

Thank you so much again. You and your son went above and beyond when you came over so late at night. We really didn't know what to do. Your help and advice saved us time and worry. Dave came out and replaced the pump motor the next morning. We were only delayed a few hours for our trip. Thank you for your expertise, your kindness and generosity. We won't forget it. Hope you have a great summer.

Sincerely, Diane & Mike
The business was started in 1979 with the intention of providing its customers with qualified professional services. The idea caught on and the business quickly grew and incorporated in 1985.
C.F. Darcy Electric Inc. is small enough to provide quality customer care and at the same time large enough with the man power to take on large jobs and meet tight deadlines.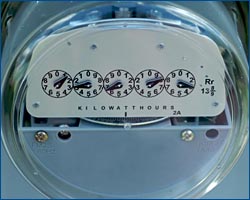 Knowing that the company is only as good as the people employed, C.F. Darcy Electric Inc. provides continuing education in related areas of electrical, security, computer network wiring and stand-by generator power. This keeps all employees top notch.
Chris,

We want to commend your employee for his hard work and personal interest he showed on this project.

Paul & Elaine
Whether they are licensed electricians, apprentices working and studying for their licenses, or the office staff that keeps it all running smoothly, all are hard working and give it that extra effort to get the job done right the first time.
C.F. Darcy Electric Inc.
190 East Grove Street (Rt 28)
Middleboro, MA 02346
telephone: 800.649.8010
email: support@cfdarcyelectric.com


C.F. Darcy Electric Inc. is located at 190 East Grove Street (Route 28), Middleboro, MA between exit 3 and 4 off of Route 495, 2 ½ miles south of the intersection of routes 28 & 105.



Click here for directions using MapQuest®!



190 East Grove Street (Rt 28)
Middleboro, MA 02346
telephone: 800.649.8010